Types of Tapes :
width 1.7mm to 5mm
Denier 600 to 1400
colour virtually all colours including metallic
Strength upto 6.5 GPD
fibrillated/ unfibrillated
Winding on cheese pipes and core
UV stabilize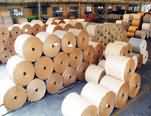 Types of Fabrics :
High Density Poly Ethylene(HDPE)/ Polypropylene (PP) Fabrics
Weaving construction Mesh 4 x 4 to 14 x 14
GSM 55 to 240
Size(width) 38 cm tube to 210 cm tube
Laminated/Unlaminated
Gusseted/nongusseted
Tubular/ Flat
Quality BIS of India
Ventilated Fabrics also available
Types of Sacks Sacks are made from above mentioned types of fabrics including Gussetted , micro-perforated and Laminated. Printed one/both sides upto 4 colours corona treated . Non fading, scratch proof, good for life, magic printed, antiskid printing and printing inside the Gussettes can also be done.
Bottom Sewn open top
Both end Sewn Valved typed mouth Bags
Gussetted plain bags
Gussetted valved typed mouth bags
Bottom Sewn Top Hemmed Bags
Inside/outside coated bags
Boton Sewn Liner inserted bags
Box Bags/ Bale wraps
Sand bags
Resin bags
Any types/Size caps,curtains and covers
Mail Bags
Flood bags
Feed & Seeds Bags
Food Grains Bags
Agri-produce bags